Posts tagged "work from home"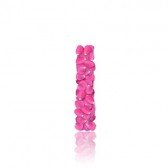 As a work at home mom, it is important to have contacts who are other work at home professionals. You may need to have assistance with a project or need a reference for one of your clients. These contacts are also a great place to ask about new leads or advice. There are several places to get in touch and start initializing a conversation with other work at home professionals. There are all sorts of online places you can go to get in touch with the work at home community and several are dedicated to mothers. The following are three places to initializing a conversation. Read more... (406 words, 1 image, estimated 1:37 mins reading time)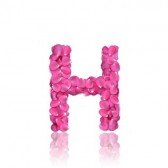 There are probably a million reasons you decided on a work at home lifestyle. As a mother, you wanted to be home with your children and actually get to see them grow, instead of having to shuffle them off to a daycare every day. You wanted more time to focus on your home and yourself. However, one of the reasons was surely not to fun while being a work at home mom. This is just a happy side effect of the work. You are probably asking what kind of fun you could possibly have while you are working. Well, there are several ways to have fun at home and still get your work completed. Read more... (396 words, 1 image, estimated 1:35 mins reading time)
A number of mums who are working have risen quite a bit in the past few years. One might wonder why that is, the reason mostly is because of the economic status of the world, it is just not possible for one parent to handle all the financial responsibilities these days. It is just this one big debate, whether mums should work or not, should it be part-time or full time, should it be from home or an office job. Read more... (416 words, 1 image, estimated 1:40 mins reading time)
I absolutely love being a stay at home mum! There's nothing better! I can go on and on about how great it is, but I'll just name a few reasons here: Read more... (591 words, 1 image, estimated 2:22 mins reading time)
I get to be with my kids. This would be a given, of course, that's why we stay home right? But honestly, I think there are some mum's that don't really appreciate this, they just do it anyways. I love to be with my kids. They mean everything to me and being able to spend my day with them makes every day worth waking up to.
Being a working mum can be a challenge. You miss your kids and you worry constantly that whoever is caring for them will do as good of a job as you would. This is so common today though, it is a reality for many women. It can be very difficult to make ends meet on one salary alone.
The cost of everything has gone up and continues to rise. Being a working mum is nothing to be ashamed of though. I know many women who felt shame for leaving their kids with anyone else. But if it must be done it must be done. You should be proud to provide a better future for your kids. Read more... (401 words, 1 image, estimated 1:36 mins reading time)