I is for Initializing a Conversation with Other Work at Home Professionals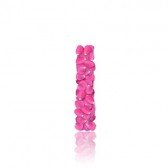 As a work at home mom, it is important to have contacts who are other work at home professionals. You may need to have assistance with a project or need a reference for one of your clients. These contacts are also a great place to ask about new leads or advice. There are several places to get in touch and start initializing a conversation with other work at home professionals. There are all sorts of online places you can go to get in touch with the work at home community and several are dedicated to mothers. The following are three places to initializing a conversation.
#1 – Social Networking Sites
Although sites like Facebook and Twitter are touted for friends, family, and businesses to promote themselves, they are actually a great place to find other work at home mothers. There are specific Facebook pages and groups set up for work at home professionals. You can also find some dedicated strictly to work at home mommies. Here you will be able to jump right in to a conversation or start a new one on a topic of your choice. For example, you may want to know they best WAH customer service job leads or the best WAH inbound sales jobs. Usually these pages and groups have enough members online at any given time to help.
#2 – Online Forums and Blogs
There are hundreds of online chat forums for mommies that work at home. A quick Google search of: Work at Home Moms Forum, will result in your pick. These are similar to the Facebook groups, but many times they are more monitored. Also, a lot of them will have the topics organized so you can go directly to the topic you need information about and post a comment to initialize conversation. Some blogs welcome conversation on their site. These are also a great place to do to find information, contacts and to begin a conversation.
#3 – Lectures, Live Seminars, and Webinars
Any live event where there is other work at home professional will always be great. You get to speak directly to a person and exchange information. These events are already geared to other mothers in the same WAH boat you are in, so initializing a conversation with other work at home professionals will come very easy. Just relax take in the information then don't be afraid to ask questions after it is over.