Posts tagged "working from home"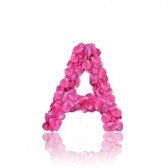 One of the things seasoned work at home entrepreneurs will tell newbies, is not to be afraid to ask for help. Many times in a work at home situation you are going to need help with a projects, babysitting, pet sitting, or even office set up and organization. There may be a time where you have a rush or emergency job for a new for favorite client, but just do not have the time. This is very typical for the industry. After all, you are the only employee and the boss. Read more... (434 words, 1 image, estimated 1:44 mins reading time)
A number of mums who are working have risen quite a bit in the past few years. One might wonder why that is, the reason mostly is because of the economic status of the world, it is just not possible for one parent to handle all the financial responsibilities these days. It is just this one big debate, whether mums should work or not, should it be part-time or full time, should it be from home or an office job. Read more... (416 words, 1 image, estimated 1:40 mins reading time)
It really is a breeze to be a work from home mum. Because I have my own online business I can work when I want to work not when someone else tells me to. This means that I will often work when my son is at school so that I can spend quality time with him and watch him grow up.
I first started working from home when I went to university as I soon realised that I had no choice if I wanted to leave university debt free which I soon did! Read more... (496 words, 2 images, estimated 1:59 mins reading time)