Posts tagged "family time"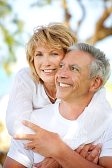 For any married couple that has been together longer than a few years know it takes work to have a happy and healthy marriage. Even if you married your soul mate, there are still going to be times you wish you had never met them. All the cute idiosyncrasies that you once loved and thought were so cute and endearing, will begin to get on your every nerve. Some days you may even contemplate ending the marriage. However, with the help of a few secrets to keep your marriage healthy from others who have been there, you too can have a long happy marriage. Read more... (428 words, 1 image, estimated 1:43 mins reading time)
Everything nowadays is changing. Due to inflation living cost is increasing every day. To meet the needs of the family it is important for men and women to work together and earn a decent life for their families. Whether people need to pay the mortgage of their houses, or they have to pay for education of their children, they need to earn money. Read more... (419 words, 1 image, estimated 1:41 mins reading time)
Finally, it's spring and I will surely have the best time with my son. I love spring not only that I enjoy the great scenery and the sun but I also have the chance to really spend quality time with my son.
In this season, my son and I spend most of the day at the park. I let him play and explore his surroundings while I watch over him. I like seeing him having fun playing with other children in the park. I just let him be himself so he can de-stress himself from all those pressure he had during the school days. Read more... (415 words, 2 images, estimated 1:40 mins reading time)