Healthy Eating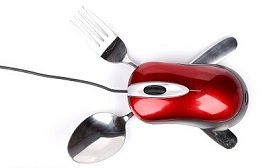 Hello there! Are you a work at home mum or mom? If you are, then you know how quickly you can gain weight. I hear of moms all the time who have gained close to 30 pounds while working at home. Some of you might think that is a shocking number but it's quite common. Just like anyone who is working at a desk job, it's easy to gain weight. If I could tell my audience one thing it would be to try and start today to eat a little healthier. Read more... (401 words, 1 image, estimated 1:36 mins reading time)
Bearing a child also bears many burdens. While the greatest blessing in your life will bring you much joy it will also bring you months of discomfort, pain, emotional ups and downs, and a few extra pounds.
As your newborn grows into a toddler and older you will, undoubtedly, be looking for ways that you can fit a workout or two into your busy schedule to try to not only return to the weight you were before carrying the bundle of joy, but to get into shape just to have enough energy to get everything done. Read more... (434 words, 2 images, estimated 1:44 mins reading time)
Review of
The Diet Solution Program
: The Program that Promises Fat Loss along with an incredible amount of Health and Vitality.
The Diet Solution Program promises a complete and comprehensive weight loss program that will not only help you lose body fat, but guarantees you increased energy, health and vitality all at the same time.
With so many weight loss programs out on the market and on the internet today, what makes this program any different than all the rest? Read more... (985 words, 3 images, estimated 3:56 mins reading time)