Posts tagged "mom"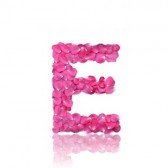 Working at home comes with one big built-in problem. That is being at home where you are comfortable. This means it is a lot easier to feel tired or lazy on some days and as you are well aware, this can bring a halt to your whole day. Luckily, there are a couple of things you can do at home, that may not necessarily be done in a normal office or workplace setting. These easy to follow tips and tricks will help you with energizing yourself through exercise and events while working at home.
Stretch It Out, Before You Fall Out Read more... (400 words, 1 image, estimated 1:36 mins reading time)
Fashion is a very funny thing. It is always changing and often cyclic, which means you never quite know whether your or not you should get rid of your favorite clothes. Sometimes it feels like you can't quite keep up with how quickly trends change.
However, most women will probably agree that clothing should be comfortable as well as look good. Thankfully, there are things you can do to hold onto the familiar, feel your best, and look good all at the same time.
FASHION WITH FRUGALITY Read more... (425 words, 2 images, estimated 1:42 mins reading time)
I just want to clarify that this blog post has no intention of being a sexist. I write this as a way of appreciating all working mothers out there who do their best to do manage both careers and family.
Personally, I believe that women do work more than men every day. Say in situation, I start my day as early as five in the morning because I have to prepare breakfast for my son and my husband. Then, I fix the house and do the chores. Before noon, of course I have to prepare our lunch although in some occasion my husband does because he is a chef. But then, I am his best assistant. So, when all things are in order, I then start working on my computer. Read more... (397 words, 2 images, estimated 1:35 mins reading time)
Even though I live in a very modern world, I have always had old fashioned beliefs and I have been fascinated by the 1950's and their way of life. The 1950's was full of positive thoughts after getting over the affects of the second world war.
Most importantly women had been given the opportunity to be allowed to work and look after their children at the same time. There was no longer this question over their ability to be able to pull off both tasks on a daily basis. The ladies of the 40's and 50's changed it for us so that we would be given the chance to have our cake and eat it. Read more... (409 words, 2 images, estimated 1:38 mins reading time)