H is for Having Fun While Being a Work at Home Mum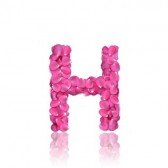 There are probably a million reasons you decided on a work at home lifestyle. As a mother, you wanted to be home with your children and actually get to see them grow, instead of having to shuffle them off to a daycare every day. You wanted more time to focus on your home and yourself. However, one of the reasons was surely not to fun while being a work at home mom. This is just a happy side effect of the work. You are probably asking what kind of fun you could possibly have while you are working. Well, there are several ways to have fun at home and still get your work completed.
It Is Your Off, So It Is Your Music
Most office settings do not allow you to have music playing, much less your personal favorite. Well, at home you can have any type of music playing that you wish. The only exception to this is, those moms that have telephone work at home jogs, like customer service or sales. So, go ahead, turn your music up, and sing along if you want to. You can even take a break and dance around your desk if you are feeling tired, no one is there to stop you.
You are at Home, Stay in Your PJ on Some Days
Working out of your home makes it great to be able to have a "lazy" day and stay in your pajamas all day. You will feel like you are being a little naughty by lounging in you comfy night clothes, but still get your work done. Just slip on your house shoes, push back your hair, and off to cozy work land you go. This can be really fun on days when your child is home and you have a PJ/take your kid to work day. He or she can help you with little things like copies, all while you two stay in your bed clothes.
Desk or No Desk, That is Totally Up to You
Another fun thing about being a work at home mom is that you can pretty much work anywhere in your house, even out by the pool if you have one. You cannot have much more fun than working poolside soaking up the sun. Another fun option is to pack up you laptop and head out to a park.