The Best Work at Home Tips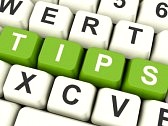 Okay, so you have made the plunge and you are working at home finally. So where do you go from here? I wanted to go through some of the best tips for working at home and getting your life on track, while your office is sitting in your home.
Schedule: One of my best tips is trying to get into some sort of schedule. You do not have to have a perfect schedule and not even one that you do every day, but you should at least be consistent with everything you do each day.  If you have kids, then they need some type of consistency. Making sure they eat around the same time and take a nap at the same time each day will really help everyone stay calm throughout the day. Kids love knowing what they are doing next.
Keep the area clean: While you are working at home, it is so easy to let your home slide. I try and clean a little bit everyday as well. On the other end of the spectrum, you cannot expect to have a perfect home with nothing wrong with it. Working at home will never allow you to have the perfect life, but it will help you have a more flexible life. Try cleaning for 30-60 minutes each day and seeing how much you can truly get done, it will be encouraging to see. Plus a little challenge is nice as well.
Get out: It's important to get out and talk to real people. Some of us spend so much time online that it's hard to get out and meet real people. Even if you go to the grocery store or the library, you should still go that way you can make a little more sense of your life. If you are only talking to your kids and online friends each day, then it's really time to branch out.
Have a mentor: A mentor is a great tool to have when working at home. A mentor can help you with any questions you have and can be an all around good friend. It's important to have someone teach you the ropes while you learn all of this work at home stuff. It's not too hard to ask someone to be your mentor, but one is not bound to fall on your lap either.