O is for Opportunity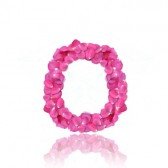 If you are a beginner in the work at home field, there are plenty of opportunities for moms. You can start your own business, become a freelance writer, data entry work, customer service work, virtual assistance positions, sales, and much more. Being a work at home mommy does not consist of stuffing envelopes or paying someone to get to make earrings or doll hair anymore. They work industry has changed and more and more businesses are looking to fill their needs with personal outside of the office.  This has opened a whole new world of opportunity for many moms to feel like they can have it all; the time with their family and a successful career. Below are some of the opportunities available to you.
Own Your Own Business
There are literally hundreds of home businesses you can start with little to no money to start. For example, starting your own freelance writing business will require almost no investment money especially if you already have a home computer and a laptop. You will need to sign up to several websites to promote yourself and create a site to send potential clients. There are plenty of free places online that you can do both for free. Also, companies like some of the makeup and kitchenware make it easy to get started and with only a small investment. If you love to cook and host parties, catering is another business they is quick and only requires a small investment.
Selling Your Time
If you have a clerical background in the work place, this may be for you. There are many opportunities for work at home moms to sell their time by doing jobs such as data entry, inbound and outbound customer service, website monitoring, and even sales.
Freelance Your Skills
Many work at home mothers choose to begin by dong freelance work like writing, photography, and/or web design. There are tons of online companies looking to hire on freelancers to fill these positions. Some need ghost writers on a book, some articles and blog posts, while other sites are looking talented designers to create websites.
If you have at least one talent or skill, you can market it to payoff for you as a work at home mom. Most women have far more; therefore, it is never a problem to find their niche in this emerging and expanding industry. The opportunities are only going to continue to expand and grow.