Reviews
Turn Your Failures into Success – A Practical Guide
As a working mum, one of the things that I often find the hardest to achieve is time for myself. However I try to make a point of having some time out almost every day and I do this by reading books that are of personal interest to me. Often I will read for half an hour prior to going to sleep at night and more often than not I will read something to motivate, inspire and re-energise myself mentally. This helps to give my mind something to work on while my body is resting to help refocus myself for the next day.
Being a work-from-home mum I find this especially important because I am my sole motivator and my time is limited. Making the best use of my time every day is critical to be able to achieve my goals – especially the one to spend more quality time with my family. Working on my mindset is just as important as any other skill that I may need to improve or fine tune.
Recently I came across a book that grabbed my attention because of the title. The title was not the usual positive "How to succeed…", 'How to be Positive…", 7 steps to a Greater You…' etc etc. This one stood out because it said "Why People Fail". The title is deliberate.
This book explores the 16 key ways in which people set themselves up for failure. It is written by Siimon Reynolds and is based upon his many years of studying all of the areas that he discusses. Often with examples of his own personal experience. They are so easy to relate to. And gives you great ideas for addressing these 'failings' without overwhelming you with a lot of mumbo-jumbo. This book provides an easy to understand, practical approach to working on the keys areas that might be holding you back from great success.
I would highly recommend this book – I regularly refer to it when I find that I am slipping off course or losing focus.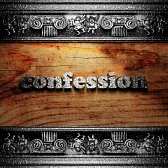 When I think about this blog, I think about all of the neat material we come across and share with the readers. I personally love this blog and I'm so glad to be a part of it. It's so encouraging to look around and see your blogs as well. I just really wanted to take a moment and think about why I started this blog and why we are all working at home. Whether you are new to working at home or you have been doing it for a long time, I do think it takes a strong person to travel this road. Read more... (403 words, 1 image, estimated 1:37 mins reading time)
When it comes to praying I would have to admit that it is not something that I really do on a daily basis and I would be slightly embarrassed to say that I can't really remember the last time I said a prayer, and it would seem that I am not alone. Read more... (625 words, 1 image, estimated 2:30 mins reading time)
I have had a few occasions in my life when I just couldn't sleep and it still makes me shudder now when I think about it. I can remember when my son was a baby and those sleepless nights lasted for ever, I felt like a zombie and during the day time I was so tired that I felt really ill. Now I am only to well aware that the inability to get a good nights sleep is something that so many people are suffering with at the moment and it really is no laughing matter. Read more... (630 words, 1 image, estimated 2:31 mins reading time)
It is a common assumption by so many people that when they see someone that is successful they automatically think that this person is either lucky or that they have always had everything go their own way without any setbacks at all.
What these people don't realise is that this is very rarely the case and the reason that people are succesful is the way that they handle their setbacks. Due to the very nature of someone who is trying to achieve their goals, they more than likely receive more set backs than the average person but instead of making them give up, it simply makes them stronger. Read more... (772 words, estimated 3:05 mins reading time)
You don't need to tell me how expensive electric guitars are, I was looking to buy one as a gift for a family member only last month and I just could not believe how expensive they are. I went to a specialist electric guitar shop and was expecting to pay a couple of hundred dollars so imagine my surprise when I was quoted over $1000, and that was just for a basic electric guitar, the more advanced ones were much more expensive than that. Read more... (645 words, 1 image, estimated 2:35 mins reading time)