Posts tagged "divorce"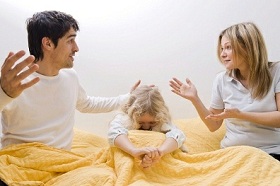 Divorce is usually a very difficult time in people's lives. They are ending a relationship and life they have known for some time. This also means acknowledging the love is gone between them. For many, this is the most difficult to deal with. No one wants to face the fact they are no longer loved by someone they have loved or currently still love. This is why many dioceses are so nasty. One party is so hurt they feel the need to make the other as miserable as they are. Read more... (438 words, 1 image, estimated 1:45 mins reading time)
There are many reasons that relationships can fall on hard times at one point at another and this has never been more true than in the times we are now living, money worries are one of the many causes of marriage break ups and the state of the economy at the moment is really proving this point.
A recently released ebook by Amy Waterman has been hailed as one of the best resources available for saving a relationship, no matter what the problem may be. It details methods of resolving and dealing with any problems that you may never have even considered and judging by the many testimonials that Amy has on file it is proving to be a runaway success. Read more... (421 words, 2 images, estimated 1:41 mins reading time)