P is for Picking Out the Right Home Office Equipment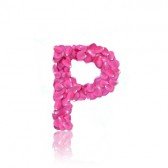 Before you run out and buy everything in Office Depot or Walmart for your new home office, you need to stop and evaluate your needs. Many new work at home moms are so focused on getting their office set up, they never think about the things they absolutely need, such as the right computer, phone equipment, headsets, fax machine, scanner, copier, or an all-in-one machine. Also, office supplies can be overlooked as well. May WAH mothers forget to purchase extra ink or toner, and paper. Your home office should be comfortable and reflect you, but you have to be sure it functions properly.
New Home Office Computer – Keep Your Client's Specifications in Mind
When you have been hired on as a work at home professional, your employer, or contract holder will have specific needs as far as computer speeds, year, processor, platform, RAM, and so on. Therefore, it may be best to wait until you have been contracted before you purchase a new computer for your home office. This means a certain brand may not comply with their needs, because each manufacturer tends to use different brands and types of processors and platforms. Rushing into a new PC purchase is a common mistake my many work at home moms.
All-in-one Verses Separate Home Office Machines
Most of the time an all-in-one office machine is the only equipment you will need outside of your PC, but again, you much meet your contract specifications. Your employer may want you to have a separate fax line with a stand along fax, because you will be getting a lot of faxes throughout the day as part of your job function. The same can be true with a scanner. You may be required to turn around and scan paperwork in while you are receiving faxes. If you have an all-in-one fax/copier/scanner, you would not be able to fulfill your job duties properly. As mentioned above, it is a good idea to wait before you purchase the big pieces of home office equipment.
As a new work at home mom, you are probably wondering what you can buy right now. Well, go ahead and get everything else set up how you want it so that way you will only have to set up your new PC and other office machine or machines. Also, do not forget to purchase extra supplies for them; it is never fun to run out in the middle of a project.