Posts tagged "family matters"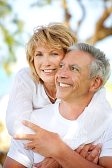 For any married couple that has been together longer than a few years know it takes work to have a happy and healthy marriage. Even if you married your soul mate, there are still going to be times you wish you had never met them. All the cute idiosyncrasies that you once loved and thought were so cute and endearing, will begin to get on your every nerve. Some days you may even contemplate ending the marriage. However, with the help of a few secrets to keep your marriage healthy from others who have been there, you too can have a long happy marriage. Read more... (428 words, 1 image, estimated 1:43 mins reading time)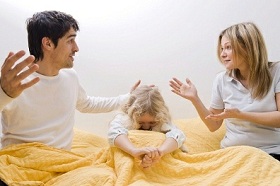 Divorce is usually a very difficult time in people's lives. They are ending a relationship and life they have known for some time. This also means acknowledging the love is gone between them. For many, this is the most difficult to deal with. No one wants to face the fact they are no longer loved by someone they have loved or currently still love. This is why many dioceses are so nasty. One party is so hurt they feel the need to make the other as miserable as they are. Read more... (438 words, 1 image, estimated 1:45 mins reading time)
Okay, if I had to pick 5 different things my parents taught me….I'd have to say 1) that change is good 2) to respect your elders 3) to be open minded 4) treat others how you would want to be treated and 5) that God loves me no matter what.
Change is good to me; I welcome it, encourage it, and love experiencing new things in life. I think that because of this though, I can get bored. I'm always looking for something new. Respecting my elders, I think everyone should learn that. They've been there, done that, all before we ever did. I think they have earned a certain level of respect and we need to show them that respect. This one took some time for me to learn or embrace, but I do believe it. Read more... (413 words, 1 image, estimated 1:39 mins reading time)