Posts tagged "husband"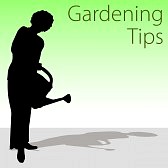 Gardening time is here, well in most parts of the world. If you are anything like me, then you appreciate fresh fruits and vegetables from you own garden. It is one thing to grow a garden, but it is another to actually produce consumable vegetables and fruits. One of my ultimate past times is to see pictures of other people's gardens. There is something invigorating and refreshing to know that people are getting back to growing their own food. Are you an avid gardener or do you think you will ever garden? Read more... (390 words, 1 image, estimated 1:34 mins reading time)
Categories: All Blog Posts, Garden Tags: family, flowers, Garden, gardening, gardening and fun, gardening in the summer, grass, husband, kids, permission, spending time with family, vegetables, yard
My husband has come up with some plans in his time, some of which just didn't work even though he was so determined to prove me wrong. When he mentioned to me about an idea for my sons birthday I didn't think he would go through with it.
The idea was to take our son down the park on his scooter because he is so active he loves a lot of exercise but like everyone you don't always feel like exercise yourself at the same time or you are feeling abit under the weather, my husband wanted to time our son around the park on his scooter. Read more... (484 words, 2 images, estimated 1:56 mins reading time)