Fashion And Your Mother
Fashion is a very funny thing. It is always changing and often cyclic, which means you never quite know whether your or not you should get rid of your favorite clothes. Sometimes it feels like you can't quite keep up with how quickly trends change.
However, most women will probably agree that clothing should be comfortable as well as look good. Thankfully, there are things you can do to hold onto the familiar, feel your best, and look good all at the same time.
FASHION WITH FRUGALITY
Yes, the most famous designers make clothes that look amazing, but most people can't afford an entire wardrobe of major label items. Instead of killing your budget over must-haves for the season, one strategy for looking good is to find transitional pieces from big-named designers.
That will work with many of the items you already have or will work with casual pieces that you can find at departments stores. In fact, you can often find a variety of pieces at your local department store that just need a touch of class to go from every day casual to weekend social.
FASHION WITH FUNCTION
The other reason why it is a good idea to combine your existing wardrobe with a few new pieces is because it helps you to feel comfortable. Old clothes are like second skin. There are probably several things in your closet that you have had for some time that still look good but make you feel good too. Perhaps you enjoy the feeling of a particular fabric or knit, which becomes more evident the more you use them (and wash them). Still, if you feel the need to update your look, you can always opt for things that are similar to what you are used to and pick up some additional things that add variety.
FASHION FOR EVERYONE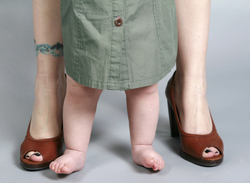 Many high-end designers make clothing for people of a certain height, size, or shape. This is because of the fact that their clothing will simply look better draped on those particular dimensions. When you shop for clothing, it is important to remember that you need to wear things that flatter your figure. You also need to find clothing that suits your personality. Some designers will be better for you than others; it's a fact that some people have trouble accepting, but the sooner you do, the sooner you will be able to find the ones that suit you best.
Thanks for reading my blog post and I hope you enjoy our work from home moms blog.