Why I love the idea of the 1950's mum
Even though I live in a very modern world, I have always had old fashioned beliefs and I have been fascinated by the 1950's and their way of life. The 1950's was full of positive thoughts after getting over the affects of the second world war.
Most importantly women had been given the opportunity to be allowed to work and look after their children at the same time. There was no longer this question over their ability to be able to pull off both tasks on a daily basis. The ladies of the 40's and 50's changed it for us so that we would be given the chance to have our cake and eat it.
I like to think of myself as an old fashioned working mum – for example I love cooking and it is a real passion of mine and like the ladies of the 50's I will plan my meals in advance so that I have time to make them in between my various daily tasks.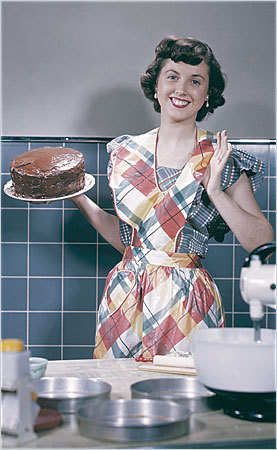 There is no greater thing in life than watching your child grow up and this is exactly what I do with my eight year old son. If I wasn't a work from home mum I wouldn't be able to take him to school or join him on his school trips.
Another fantastic benefit is that at his school in Portugal they have a longer break than most getting 12 weeks off school in the summer months. The reason for this is that it is just way too hot for them to get any work done. So what I do is work longer hours during term time and then do a small amount during school holidays.
Our children are our world and to provide for them and give them the best in life we often need to work. In the 1950's there was a lot less facilities available to working mums and now we really do have it all.
So do not feel guilty about being a working mum just enjoy it and get the best of both worlds.
Thanks for reading my work at home moms blog and in the meantime if you would like to read more of my fantastic views of being a work at home mom then I suggest you subscribe to my RSS feed.
Thanks for reading my blog post and I hope you enjoy our work from home moms blog.
Kind regards
Sam
X