A is for Asking Others for Help While Working at Home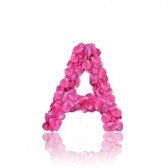 One of the things seasoned work at home entrepreneurs will tell newbies, is not to be afraid to ask for help. Many times in a work at home situation you are going to need help with a projects, babysitting, pet sitting, or even office set up and organization. There may be a time where you have a rush or emergency job for a new for favorite client, but just do not have the time. This is very typical for the industry. After all, you are the only employee and the boss.
If you ever have a situation where you cannot or do not want to turn down a client, but are completely tied up, always ask for help. There are many work at home forums and social networking groups that you can join and you should do so right away. Establish your online presents and gain contacts. This way, when something does come up you have a place and pool of individuals to turn to. Everyone is in the same boat named, On the Lookout for Paying Opportunities. Therefore, you will have no problem having people respond you your request for help. You will just have to decide a fair payment for the project and the best method to pay your helper.
Baby sitting and pet sitting are also common issues for work at home businesspersons. You may have the idea that since you do work at home you will never have the need for a sitter. Well, this is a misconception. Many times your client contacts will want to hold an online or phone interview with you before giving you a contract. In this case, it would be very unprofessional to have crying babies or barking dogs in the background. So again, do not hesitate to ask a friend or family member to watch your child for an hour or so. Having a quite environment can lead to that great paying gig you're after.
One other matter to ask a friend or fellow work at home professional about is, the best way to set up and organize your home office. Although this may seem simple, there could be some veteran tips from others that may make your office function better. You will only know if you ask.
If you are new to the work at home field, be sure to join a few reputable forums and/or social groups. You will build a reliable contact list for help and information. Also, this cannot be stressed enough, always ask when you need help. You will be surprised how many others are willing to help.