Posts tagged "flowers"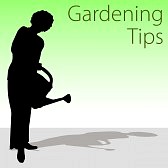 Gardening time is here, well in most parts of the world. If you are anything like me, then you appreciate fresh fruits and vegetables from you own garden. It is one thing to grow a garden, but it is another to actually produce consumable vegetables and fruits. One of my ultimate past times is to see pictures of other people's gardens. There is something invigorating and refreshing to know that people are getting back to growing their own food. Are you an avid gardener or do you think you will ever garden? Read more... (390 words, 1 image, estimated 1:34 mins reading time)
Categories: All Blog Posts, Garden Tags: family, flowers, Garden, gardening, gardening and fun, gardening in the summer, grass, husband, kids, permission, spending time with family, vegetables, yard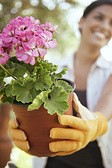 You already have enough to do as a work at home mum, but what about the yard. The husband is at work all day and it falls on you to do the handy work around the yard. Okay, some of you are spoiled and your husbands do it all for you. What about you moms that want ideal yards, but you do not have the ideal time. So basically you have limited time to make your hard and house look amazing.
First Thing Read more... (398 words, 1 image, estimated 1:36 mins reading time)
Categories: All Blog Posts, Garden Tags: cleaning mum style, cleaning up the yard, flowers, mum style, paint, pulling weeds, spring, spring clean up, stepping stones, summer time, summer time yard clean up, yard