Working Mums And Relation With Their Children
Everything nowadays is changing. Due to inflation living cost is increasing every day. To meet the needs of the family it is important for men and women to work together and earn a decent life for their families. Whether people need to pay the mortgage of their houses, or they have to pay for education of their children, they need to earn money.
However, it is not easy for a woman to work and bring up their children all together. Children are attached to their mothers more than their father. They are used to ask everything they need from their mother.  For a child, mother is the center of his life. For this reason, it is not easy for a mother to leave her child alone and work outside. This is a stressful condition for the mother too!
Working mums have to face this stressful condition every day. It also causes a sense of guilty about her conscience as no mother would like to leave her children alone at home. However, to fulfill needs of her family and to support her partner in a better way she has to work and leave her home. The problem with this scenario is that how to accept this change. This change has been accepted at the wide level. However, still it is difficult for children to understand why it is important.
To sort this problem everyone has to corporate. Husbands need to corporate with their wives in household responsibilities. To make their children understand both parents need to talk to their children. Mums need to develop confidence and trust in their children. They should hire proper people to take care of their children while they are at work.
Mums should investigate about a person who is going to take care of their children in their absence. This investigation should include character of the babysitter, moral conduct and attitude towards children. Likewise, if working mums are hiring services of day care, they should consult the feedback of people regarding any daycare school prior to admission of your child.
Mums can compensate their children for their absence by giving children proper time when they are at home. They should talk to their children, listen to their problems, help in their work or spend some time playing with them. This quality time will ensure a strong bonding with their children.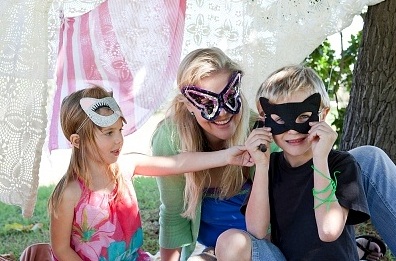 These small things can help working mums to reduce the burden on their conscious and help them to work with complete peace of mind.