Working Mums and Holiday
Working mums have hectic routine all week long. They have to wake up early in the morning, finish their house work and have to go to their office afterwards. After they return, they again have to prepare dinner for their family and children and put children to sleep. In this hectic routine, weekend holiday is just like a blessing. However, it is totally up to a woman to make the best use of their holiday or to spend the day in household activities.
Communication gap:
Due to jobs of working mum, a communication gap creates between children and parents. If these mums utilize the weekend holiday in a proper manner, they can reduce this communication gap and can bring their family close to each other. Working mums should organize their holiday in such a manner so that they can spend most of their time with their children along with other domestic jobs.
Plan weekend holiday:
Working mums can make their holiday an enjoyable day which can refresh them and release their tension of job and hectic routine. They should prepare breakfast and lunch for their children of their choice so that they can enjoy their meal all together. After that, parents should spend time with their children and talk to them about their whole week routine and problems, so that they should be aware of what their children are going through. They should also spend time playing healthy activities, which can refresh children as well as parents. This will also bridge the communication gap between children and parents. Working mums and fathers can also take their children out for healthy activities like hiking, fishing, cycling or any other outdoor activity, which will be beneficial for mental and physical health.
What to avoid:
One thing which should be avoided by working mums on holiday is watching lots of TV or spending their time on computer. This way, they can give more time to their children and can enhance confidence of their children in them. Working mums can also help their children in their homework or other projects on a weekend which will build a relationship of trust and friendship. Mums should also avoid executing their official tasks at home. They should also refrain from burdening themselves with whole household tasks on one day. They should divide their tasks so that they can spare time for their children.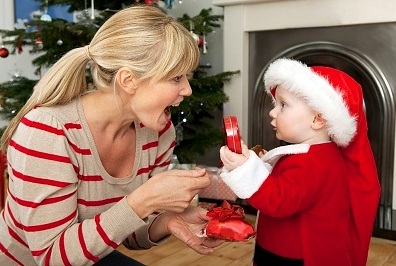 Holidaycan prove to be a blessing for working mums, as it can help them to get close to their family and children.