The Crazy Life Of A Working Mother
How often have you felt that your life is the most hectic and erratic one? Having to juggle between work and home is the most difficult things a woman has to face and nothing helps her more than having a positive attitude about it. It is important that you realize that you are working for a reason and there are plenty of benefits that you have when you work. True, it can get quite challenging at times, but you are working because of a reason.
The present world demands it and you love working too! Things could be easier if you are provided with proper help from home or from a good day care center. Taking the time out to be with your children from your busy schedule can feel like a great task, but you should also analyze the importance of being with your kids for the small and big things in their lives. Make sure that you spend quality time with your family and children during the weekends as this is the only time you get with them, uninterrupted. It would also be the time you get to unwind and relax and to enjoy with your children. So, try to make the most of it!
Organizing your schedule can help a great deal. When you make a proper routine, you would be able to give more time to your kids. Before you and your kids head out in the morning, you can have breakfast with them, and also pack the lunch box for them. Meal times are essential time, and being with your kids during their meal times would help in creating a bond between you and your children.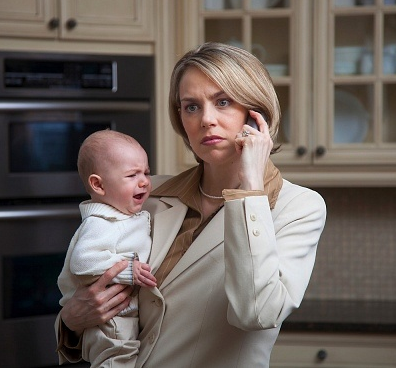 The bigger challenge would of course be when your child is sick. Try to take the day off to be there with your sick child. If you are unable to do so, ask your employers if you can work from home. If that doesn't work out either then you can always ask someone from your family or a babysitter or a caretaker to come over and take care of your child while you quickly try to take care of things at work. Yes, working mothers have a crazy life, but it is all a matter of prioritizing things and letting you get a break every now and then to be there with your husband as well as children.