The Art Of Enjoying A Fantastic Sunday With Your Family
Sundays can be such a wonderful day to spend with my family. I love Sunday's just for this. No obligations, no work, just a day at home enjoying the ones I love. So, how do you do this peacefully? When one kid wants to run off with their friends, one kid wants to just watch television; one kid is steering clear of everyone and hiding in their room. Not to mention that Dad just wants to hang out in his garage or watch some sports.
You have to find something that everyone can enjoy together. You aren't going to get anywhere with making the kids do something that they just don't want to do. To master the control of the family, it takes a bit of talent, so to speak. Ideas….you have to think outside the box. Being forceful is only going to make the situation more difficult. So, what do they all like doing? First, determine a common like among them all. It doesn't have to cost any money, but if it does and you are okay with that, more power to you.
For instance, in my family, everyone loves ice cream. So, all I really had to do before is tell them we are all going to get some ice cream, and I have happy campers and some quality time all together. It didn't cost a lot because we'd get ice cream cones for a dollar each or something like that. We were even able to walk a few blocks away to the nearby ice cream stand. It was great family time! However, that only worked during the warm seasons. During the winter, we would drive to another nearby ice cream shop. It became a Sunday family ritual.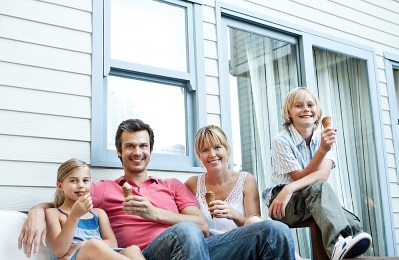 The one caveat to that, however, is that ice cream isn't the most nutritious. So, if you are trying to focus on more health conscious choices, you can do what we do now. We actually have found a way to make really tasty smoothie drinks at home. We even go to the store together to pick out our ingredients, and then we go home and make the smoothies in our blender.
Sure, the kids would rather have ice cream, but we've figured out ways, like using sweeteners and honey, to make really tasty smoothies that are nutritious too. This is our quality time on Sundays, we get time together. You just have to find something that everyone will like and bring them together to share.