K is for Kicking Back and Relaxing to Rejuvenate Yourself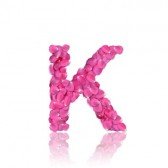 In order for you not to become burned out, you have to incorporate time for kicking back and relaxing to rejuvenate yourself. Work at home mothers are in no way immune to the stresses of a work environment, such as deadlines and a heavy workload. In fact, they may become more stressed and overwhelmed at times, because they are working and providing their own childcare. Try these simple relaxing tips and unwind for a while.
You Are Never Too Old For a Bubble Bath
Soaking in a bathtub filled with warm water, scented bubbles, and maybe even a good book is one of the best ways to escape for a little while. You can relax and gather your thoughts, alone without clients, children, spouses, and chores.
Foot Bath Under the Desk
If you simply do not have the time to take a full day or even a few hours off from you busy schedule, no problem. Most moms are given a foot bath at some point for Christmas, Mother's Day, or birthday. It is time to put it to use. A great foot massage and soak can be extremely relaxing and energizing. Just follow the directions, place it under your desk, and use it while you work.
Cat Nap for Relief and Energy
Taking a ten to twenty minute nap can drastically make a difference in a stressful overwhelming day. If you are being pulled in a million different directions, but you are lacking the energy to deal with just one person, take a nap. As a work at home mom, you have the benefit of being near your bed or a couch. Put your day on a short pause and rest so that when you wake up you are energized and ready to do. Think of it like a reset button on your day.
Pull Out the Chair Massager
Massagers that attach to an office chair are another one of those mommy gifts you have probably received a few times. Well, this is a great time to pull it out of the closet and actually use it. These gadgets can help to alleviate some back, shoulder and neck tension. If you are sitting at your desk, you might as well relax while working.
If you ever find yourself feeling anxiety and tension, you just need to schedule in a little "Me Time." There are many stress relieving and relaxation techniques you can do to decompress and rejuvenate for the rest of the week or the week to come.