G is for Getting the Day Started With a Schedule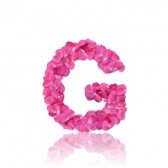 Organization is key in a work at home environment. As a mom, you already know the values of staying on schedule. There are after school activities, doctor appointment, play dates, field trips, and all sorts of other activities to keep straight. Therefore, incorporating your work at home duties into your schedule should be no problem. You have most likely been going through the day with a schedule anyway. When you begin to work at home and create your schedule, there are a few things to remember.
Work at Home Moms' Schedule Reminders
#1 – Make time to plan out each week and as much of the month as possible.
#2 – Schedule in meal preparation times. This can be a big time saver.
#3 – Check every contract for deadlines and put them on the schedule immediately.
#4 – When scheduling your deadlines, be sure to give yourself a cushion on time in case an unexpected delay pops up.
#5 – Get your child's schedule of events early and be sure to include them right away.
#6 – Try to plan any shopping trips for after your working hours.
#7 – Always print out your schedule and mark off each task. This will help you stay on track.
#8 – Only take on realistic deadlines for your week's schedule. You never want to deal with an angry client because you were late.
#9 – Schedule in several breaks throughout your day to avoid fatigue.
#10 – Allow yourself to take some time off for a mini vacation at the very least. If not, you run the risk of betting burned out.
Typical Work at Home Schedule for Many Moms
Below is a typical day for a lot of moms that work at home. Keep in mind everyone has different needs throughout the day and this is only for reference.
6:00 am                Wake and get ready for the day
6:30 am                Wake up everyone else to start the day
6:45 am                Begin breakfast and finish lunches
7:00 am                Help the youngest dress for school
7:30 am                Feed everyone and discuss schedules before everyone heads out
8:00 am                Check emails, social media, news, etc. and Review your schedule
8:30 am                Begin Task One: X Project
10:30 am              End Task One and take a 5 minute break
10:35 am              Check emails and begin Task Two: Y Project
12:00 PM             Lunch
1:00 pm                Complete Tack Two
1:15 PM                End Task Two, Check email, and Review schedule
1:30 PM                Begin Task Three: Z Project
2:45 pm                End Task Three, Check Emails, and Start Dinner
3:45 pm                Review schedule, Check emails and Return any messages
4:00 pm                Wrap up the days tasks and Schedule any remaining work for the next day
4:30 pm                Child A – Football Practice and Snack
6:30 pm                Dinner and Homework
8:00 pm                End of the day