Why Mothers Get the Blame for Everything
Admittedly, mothers get the blame for all that is wrong in the life of their children. When they got weight problems, it is often attributed to the quality and type of meals prepared by them. Even when the children are not good on a particular subject, the accountability is still passed to the mothers maybe because she did not breastfeed her children.
An example is the case of Tanith with two young daughters, Lily and Clio. It is Christmas Day and she is both happy and excited to see her kids as they open their presents. She even bought them in advance to make sure that everything is well accomplished. However, the joy and excitement of Tanith suddenly disappeared. When her elder daughter Lily opened the gift and found out that the paperchase folder was not included, she started wading through the debris of discarded ribbon and wrapping paper.
Poor Tanith has been shouted by her daughter as she furiously told her that it was the worst Christmas for her. She even told her that she is the worst mother in the world. What a pathetic woman she is. It was just a simple mistake, an oversight and the lacking of paperchase is not intentional. Worst, the tantrum of her daughter was not even pacified even she apologized to her.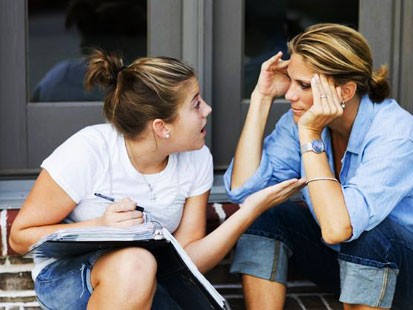 For the past few years, poor mothering has been linked to everything- from the death of the home-cooked meal to obesity and even a couple of mass murders, too. Pop psychology has decreed that all problems in the society can be traced back to poor mothers. It is because they are not the ones that spend the most time with their children when they are little.
But the truth is, mothers do everything they can to protect their children from the realities of life. It is a good thing that although I work as a full time mother, I do it at home to make sure that my son always gets the best attention and love he needs.
Thanks for reading my blog post and I hope you enjoy our work from home moms blog.