Plus Style Fashion, Can Look Stylish
Let's be honest, most women are self-conscious about the way they look. Whether you have an irregular shape or feel like you could stand to tone up a little bit, though, you shouldn't allow your discomfort to affect the way you feel about fashion. Feeling good is looking good, after all, so you should get out there and find the clothes that make you look your best!
If you are a woman with a bit of a larger frame, there are a few things that you could do to flatter your figure without feeling like you are trying too hard to hide your flaws (and let's face it, everyone has one or two!). The best thing about these ideas is that you can probably start implementing them right away!
1)      USE LIGHT AND DARK CONTRASTS: Use light and shade to highlight your natural curves, just like you would with the blush on your face. Use the darkest colors on your "heaviest" areas or contrast colors to accentuate a slimming effect down the center of an outfit.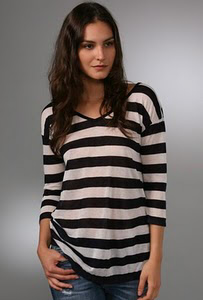 2)      EMBRACE THE TRENDS: Even with a larger frame you can still wear stripes, capes, and slim-fitting pants. What really matters is how you wear them. Stripes can work for anyone, but they work better some people when they are broken up by solid layers. Darker trousers on the bottom also convey a slim appearance as does a cape which hides wider hips.
3)      PLAYFUL PRINTS: Dresses with prints are great for irregular figures because they are not uniform. This means that they can be used to disguise bumps, lumps, and other things you might want to hide. For some variety cover a printed dress with a solid colored cardigan, sweater, or jacket.
4)      LAYER IT ON THICK: Ok, maybe not so thick, but layering is a very good strategy for ladies with irregular figures. For instance, if you have skinny legs (but are a little larger up top) you can still wear fitted trousers if you layer long pieces over your blouse or shirt. Scarves work well. Lighter jackets can also be good.
5)      THINK RETRO: There are many fashions of bygone eras that can work with various body shapes and size. Dresses that have wide skirts and stripes, for example, can hide a big bum as well as make hips and thighs appear slimmer. Conversely, elongated V-necks can help to slim down a big bust. Again, you can always layer a solid cardigan over more vibrant colors in the dress.
Thanks for reading my blog post and I hope you enjoy our work from home moms blog.