N is for Never Settling for Less Than Your Best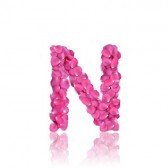 You may be exhausted from a busy schedule so far. Now it is late in the week and you are thinking about shortcuts or slacking a little. This is never a good idea for work at home mothers. You are setting an example for your kids and never settling for less than your best even when it is hard, is a great example to set. Plus, if you always give it your all, you never have to feel regret if a projects does not turn out as if you hoped. It is always best to stop and take a break than continue and look for ways to work subpar. You will feel better about your work and it will show. The following tips will help you always do your best.
Challenge Yourself Daily
Look at what and how you did thing yesterday and try to improve on it. For instance, if you are a writer and wrote five articles with a few mistakes, today shoot for seven or eight with even less mistakes.
Always Produce the Highest Quality of Work, Even on Less Paying Jobs
If you continually practice working at a high standard on every job, no matter the pay, it will become second nature. Try not to let the pay amount dictate your quality of work. Besides, you never know what job might lead to a higher paying one if they are impressed.
Top Performance Without Praise
You should always perform top quality work because it is what you do, not because you expect praise for every task. Never rely on other to be pleased with your job performance, because most of the time you will not get it. Just know that within yourself you did the best you could do.
Never Feed Your Excuses
It is easy for work at home moms to sometimes play into the excuse game on why they need to or did slack on a project. Never let your daily activities interfere with your work quality. You could lose valuable clients that way.
Always Being Your Best Includes Integrity
If a client over pays you, let them know right away. Many times, they will appreciate your honesty, will tell you to keep it and remember you for any future contracts. Also, if you promise to deliver for your client, do so. Besides the quality of the work, meeting or exceeding deadlines is essential. So, if you consistently keep your word, the more contracts you could obtain.