J is for Just Spending Time With Your Children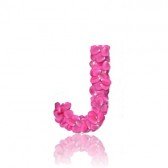 One of the great things about being a work at home mom is just spending time with your children. This is truly a luxury many moms that have out of the home traditional job simply do not have. This is the main reason there are more and more WAH professionals: Family. Mothers and fathers that are out of the home and have to rely on daycare and babysitters miss out on most of their children's first milestones, such as walking and their first words. In addition, the cost of childcare has not gotten any cheaper even though the economy is poor. So, when you combine the two, many mothers are left with only one logical option and that it to work and be at home with their children.
Fun Things to Do With Your Kids While Working at Home
Although you home is your place of business, there are still plenty of fun thing you can do with your children. Also, since you are able to make your own schedule, you can take off anytime you want or need to spend time with your kids.
Play Office: Set up a little table in your office with papers and pens for them to take notes. Also, if you have an old phone put it on the desk as well so they can answer or make "calls" to important clients. They will feel included in your work at home job and it is certain to bring about a few hard laughs.
Head Outdoors: There are some days when the beauty of the day is going to call for your child to come join it. Go ahead and take off to enjoy the nice day out of the house with your kids. They are only going to be kids for so long. Plan a trip to the park, the beach, or the zoo.
"Let Them Eat Cake," or Cookies: Baking with your children is always fun for everyone, plus afterwards you all have a delicious treat to enjoy. If you are having a slow day, gather the kids in the kitchen for bake time. They can help you to make a cake or even better, cookies. Sugar cookies are really fun to cut out then decorate.
There are tons of activities you can do with your children that can be worked into your work at home schedule. The ones mentioned above are only the beginning. Be imaginative and everyone will have a blast.