Happy Christmas: A Day With Full Of Joy And Love With Families
Christmas is celebrated all over the world on 25th of December. Christmas is the time associated with gifts, love, joy, caring and sharing. The first thing which comes to mind when people think about Christmas is happiness. Sounds of jingle bells, lights sparkling all around and people with happy faces, is what Christmas is all about.
Christmas spirit is being diminished:
Besides the religious importance, Christmas is an important event for friends and family. It is time when the family reunites to spend quality time together. However, nowadays trends for Christmas are changing due to busy lifestyle of people. People prefer to spend this precious day either alone or with friends or colleagues. This has affected the true spirit of Christmas in a negative manner.
Christmas time for families:
Christmas is the time when families get together all over the world. Parents meet their children who are living far away due to their jobs or education. It is the time when brothers and sisters get together and share the golden memories of childhood. Grandchildren meet their grandparents and share true feeling of love and care. Separated families get together and parents can see their whole family together at one table for dinner time. So, why should this precious time be spent alone or spent by talking only about business? Families in Christmas not only meet each other, but they also share laughter, joy and gifts. Mothers love to cook and prepare special family dinner for Christmas Eve. They sit together around one table and say their prayer together to thank God for family and loved ones.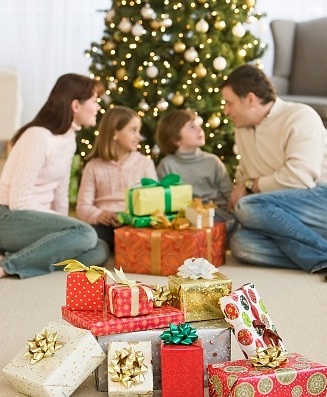 Christmas and children:
Christmas is special time for children, when they can get what they want in the form of Christmas gift. They desperately wait for Santa Clause and decorate Christmas tree for him. It is a golden time for parents when they see smiling faces of their children while they open their presents. Through gifts and presents children show love to their parents, and parents express their affection for their children. It is that precious time when parents can take a break from their hectic routine and sit with their children to share and to listen what they feel like.
Why should one waste this valuable time of Christmas planning for dinners or parties? The true spirit of Christmas lies within the true bonding of families when they share their love and laughter with each other. It helps people to recover from harshness of life and to see the beauty of life, which lies within the happiness of your loved ones.