D is for Doing it All as a Work at Home Mum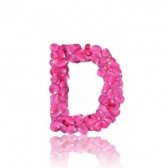 As a work at home mother you have to do it all or at least try to do it all. You are the supervisor, cook, housekeeper, personal shopper, child caregiver, taxi driver to your kids, and a contractor. If you stop for even a moment to think about it, you become overwhelmed. This anxiety can become even more pronounce when there are big projects due that coincide with life events, such as your child's school play or ball game, a wedding or anniversary, or even an illness. These things can through your entire work at home world into a spin. However, there are a few preemptive steps you can take to lessen your stress and anxiety, should something come up.
Manage Your Time Wisely
You may already feel that you are great at time management and always meet your deadlines. Well, how confident are you that if an unexpected event was to pop up, you would have the extra time needed to play catch up and meet your deadline? If the answer is, I'm not, don't worry you are not alone. Here are a few time saving tips:
1. Save all personal social media for your days off. Many work at home moms tend to spend the first half hour or more every morning chatting on social networking sites and/or forums. If you go to these sites for job lead, try to limit yourself to less than thirty minutes. If you cut out a minimum of one hour a day out of social web surfing, you just gained an extra 5 hours of work time each week.
2. Pre-make your daily lunches on the weekends and have then ready to go for the week. Many work at home monies tend to stop their day and head to the kitchen to cook lunch. If you already have it ready to pop in the microwave or to just toss a little dressing on a salad. You can save a lot of time here too. Just because you are at home does not mean you cannot make your lunch.
3. Schedule any shopping or social visits for after your usual working hours or on your days off. Stopping your productivity to run to the grocery store or for lunch with your friends, can be a real time killer. The work hours you give up to run errands and hang out, are going to have to be made up later.