Be Powerful, Think Positive – An Honest Review
Theories abound, about this mindset and at last, someone – who has 'been there and done that', has produced an authoritative work on the subject matter about how to gain and develop it.  Oliver Dodd didn't have the easiest starts in life. He had to overcome Asperger Syndrome which he suffered from an early age, which essentially means that he had serious problems with social interaction.   Can you imagine how mortifying it feels for any child to not belong, to feel strange and somehow not deserving of the same treatment as other children? Like everyone else he just wanted to fit in. He just wanted to be accepted and be normal. But day after day he'd wonder aloud, "Why me?"
After extensive research, he overcame his problems not by using prescription drugs (which were seemingly ineffective anyway) but by learning how to utilise the power of his mind!  He discovered the laws of nature that are available to all those who seek them and then use them to become successful.
(If you would like to find out more about Be Powerful Think Positive then please click here)
These are laws, like, for example: The laws of positive thought, the laws of success and the laws of attraction.  These and many others exist and are just waiting for you to tap into them.  You may have heard the old expression that, "You are what you think", and this is SO true and is a large part of these laws.  It's amazing how we all know this, inside.  How many times have you said things like, "Oh, I just know that I'm going to fail that exam'?  And you do! The fact is we set ourselves up for failure!  It is SO ingrained into our culture and mindset.
Now here is your opportunity to learn just how to succeed.  Oliver lays it all out, in plain and simple language – how to change your mindset to one that is seemingly programmed for failure into one that is absolutely programmed for success!
(If you would like to find out more about Be Powerful Think Positive then please click here)
So what are the types of things that you will learn?  I can only scratch the surface in the space available, but here are some of the topics:
Why you are getting the results in your life and the one simple thing you can do to turn things around overnight.
The secret formula for financial success. Since these are based on Universal Laws, they have to work for everyone – including you.
How to sprint past old limitations and beliefs to get exactly what you want, what you've dreamed about, and make it happen right now.
The power of positive thoughts and how what you say to yourself – self talk – reveals exactly what you will enjoy – or not enjoy – in your life.
How to Take Control of Your Life, of your very existence, so that you can harness the power you were born with and live a successful and happy life.
Imagine if you could stop wasting time and energy so that you can get things done and spend your days enjoying what you do with your own Personal Development Tips.
Discover how Staying Motivated in your work and life, under any situation, is a powerful tool you can master in no time so that successes come one after another.
If you've ever desired more wealth and financial success, then the first step is to learn How To Develop A Millionaire Mindset
You will have access to state of the art tools that will allow you to Change Your Mind, Change Your Life that will allow you to move past old, limiting beliefs and into a realm of the possible where you live the life you've up to now only fantasized about.
And much, much more…
Now you really have the opportunity to realise the life you've secretly dreamt of but didn't have access to the tools to do it – well now you have!  I don't have a single problem recommending this course to you and even though it comes with a 56 day money back guarantee, I really don't think that you'll be using it!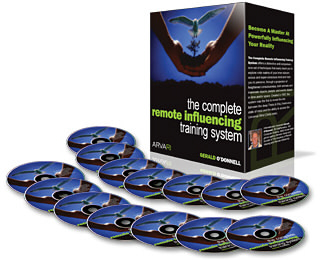 You can find out more about be powerful think positive by clicking here.
Thanks for reading my blog post and I hope you enjoy our work from home moms blog.
Thanks for reading
Samantha
X