As A Working Mum Who Is Your Role Model
There are lots of famous working mothers worldwide but there is one person whom I look up to as my role model – the US First Lady, Michelle Obama. Why do I consider her as my inspiration? You see, Michelle Obama is the wife of the US president and she too has some duties to attend to. She has her own set of public dealings and engagements as she handles several organizations and non-profit organizations. In fact, she is directly involved in helping housewives, especially those who are married to military personnel. With all the things she does, I really admire the way she takes care of her family, particularly her daughters.
I was moved by how she has inspired thousands of working mums in America. She has empowered them to find time to take care of themselves, too. Despite her very busy schedule, she is still able to read books, ride bike and watch That's So Raven with her daughters. Who else can do these things in spite of the constant travel, meetings and speaking engagements to various occasions?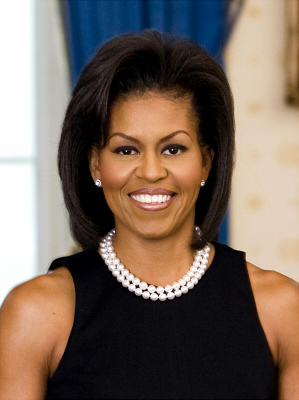 I agree with her that you don't have to shoulder everything. You must ask help from others even from your husband so you too can have some time for yourself. You may ask your husband to help prepare your dinner or at least babysit while you cook. If you need to hire somebody else to do grocery shopping or to go to your house for a couple of hours to help you clean the house then do it. This way, you can have your needed break. Since I am a working mum too, I find her tips practical and useful because I as a woman also need to take of myself and my family more than anything else. It's not all about the work and the bills.
Just like Michelle Obama, I make it a point to spend time for myself. I believe that consuming all your time working can cause the following disadvantages:
1.      Fatigue and feeling or work burnt out.
2.      Relationship with spouse and children suffer.
3.      Children most of the time have poor performance in school or often involved in troubles.
4.      Lack of social life.
I think Michelle Obama is a successful working mum and a real role model for women because she manages her time very well and she knows her priorities in life.
Thanks for reading my blog post and I hope you enjoy our work from home moms blog.