Are You under Pressure to Dress up at the School Gates?
Being a working mother is one of the current trends in the society today. It is no wonder that many of them find it difficult to balance their time between career and family. Even the celebrities like Gwyneth Paltrow and Stella McCartney do.
Gwyneth Paltrow has two kids, Apple and Moses. According to her, being a working mother is not easy. Even though she is married to a multimillionaire rock star Chris Martin and has an Oscar awards to name her, her life is still full of dilemmas that every mother can relate to.
On her diary published last November, she has proven that even the rich and famous person like her has tough times, too. She finds it difficult but challenging to manage her time with her kids, bringing them to school while working on her busy schedules as a celebrity. Worst, there are times where she ends up with body odor.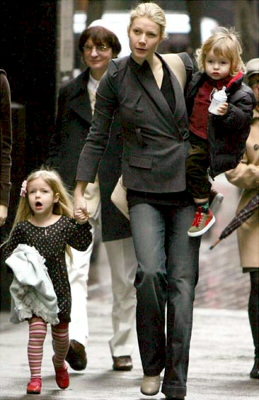 The real life story of Gwyneth is almost the same with her friend Stella McCartney whose everyday life is also a struggle.
Below are the several helpful tips to all mothers on how to manage their time between career and family.
1.       You should schedule your time well. For Gwyneth, knowing what her task is from hour to hour makes her to accomplish more. You can write it on a calendar, all that you want to accomplish and in what time frame.
2.       You should focus on the tasks at hand and be thorough.
3.       Plan a tough menu for the whole weekend and get the food in on Friday. Because there are stores and websites that deliver the ingredients, these add ease on her part.
4.       Always prepare the uniforms and school things out the night before kids are asleep. Then, check the kids list for show and tell items to bring in, consent forms, ballet kit, etc so that the morning is less of a scramble.
5.       Because the school run is a great time to return calls, never forget your hands-free device.
Thanks for reading my blog post and I hope you enjoy our work from home moms blog.